Touring India and Nepal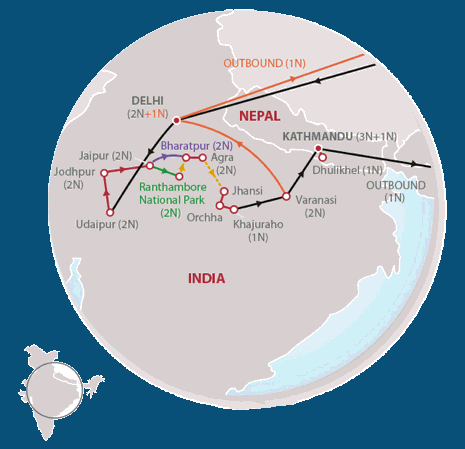 2015 and I was off another tour. This time it was a 22 day Highlights of India and Nepal group tour with Wendy Wu.
India was in your face dirty, poverty ridden, corrupt and totally lacking in customer service and I loved it! I loved the people, the colour, the food, the beauty and the culture.
I could have done without men urinating against every wall and into every corner, without the large number of old people lying in the street just waiting to die and without the mountains of rubbish everywhere but once you stop letting these thing dominate your mind you start noticing the glorious sunsets, the smiles on the old women's faces, the cheerfulness of the children the enthusiasm for life and the brightness of the saris, bursts of flowers, lights and flags. Every turn presents another photo opportunity another unique memory.
Nepal like India is a place of sensory overload and yet I could not but help feel that it was a breath of fresh air after Varanassi.
Sadly it remained overcast for the whole of our stay so no views of the mountains. Two weeks after leaving came news of the devastating earthquake and the realization that many of the places I had visited no longer existed and that many of the people I had met could be included in the death toll.